Champion Certificates – Just personalize, print and present. Use the preset text ares to customize and personalize each certificate. Use these templates year after year. The certificates come in a PDF bundle that works on Macs and PCs. They're very easy to use. With a few key strokes, you'll have a very nicely designed award. Kids and adults love them!
It's not official until the certificate award has been presented!
Champion Certificates Templates for Golf, Ping Pong, Darts, Bocce and more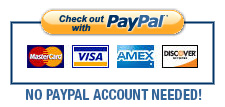 Creating these memory-provoking keepsakes is easy and the finished results look great.
Please click on the certificates below to find out more info.
$5 Customizable Award Certificates
Champion Certificates
Crown the champ with these fun certificates that you can personalize.
Get the complete set: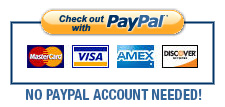 Certificate Ideas
Hold a family tournament for one of the categories, e.g. Who is the family ping pong champ?
Have a neighborhood tournament.
Create your own triathlon with 3 of the challenges featured, e.g., golf, ping pong and ladder golf. Assign point values for first, second and third places.
Use these certificates to crown the champ at work or at an organization.
Tailor each certificate with custom words of praise.
Award a child who first learns how to play the featured game, e.g. ping pong.
Use at summer camps.
Champion Certificates of Achievement
Champion certificates templates that can be used year after year for
badminton certificates,
billiards certificates,
bocce certificates,
bowling certificates,
ladder golf certificates,
golf certificates,
tennis certificates,
volleyball certificates,
horse shoes certificates,
croquet certificates,
table tennis certificates,
ping pong certificates,
foosball certificates,
darts certificates,
table tennis certificates,
disc golf certificates,
ultimate certificates,
poker certificates,
pool certificates, and
Texas Hold'em certificates.