Soccer Certificates like "We get a Kick out of You," "Prime Time Player" and "Shooting Star" are featured in this collection. Add players' names, team name, date, and words of praise to recognize team members. There is also a certificate to award your coach.
Stylish and fun, recipients will treasure these keepsakes from their fun season.
Easy to use:
Personalize,
Print, and
Present.
—-
Soccer Certificates Templates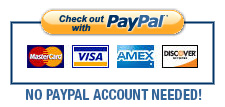 Please click on the soccer certificates below to find out more info.
FREE Soccer Certificates
Soccer Certificates of Achievement – customizable
Soccer Award Certificates
Soccer coaches use these soccer certificates in a couple ways:
1.) Some prefer to use them just for the season-ending party or banquet. It's a time to call each player forward, say some nice things about their play the past season. Then award them a soccer certificate as a keepsake. Parents and teammates give a round of applause, and the individual player can post the certificate up on a bedroom wall, on the fridge with a magnet or on the family bulletin board.
2.) Other coaches choose to use these certificates in a more frequent manner. Some choose to award certificates after key tournaments while others might use the midway point in the season. Because the purchaser can use these certificates as much as they'd like, these coaches find value in recognizing players frequently.
Whatever camp you fall in, please know that the certificates are easy to fill out and use. After personalizing the certificate, print it out and award it with a crowd on hand if possible. Soccer, or futbol as it is sometimes called, is very much a team game. On both a team level and an individual level, players and coaches enjoy being recognized.
Here's your opportunity to do it with some pizzazz. These certificates look polished and professional. Your team will love'em!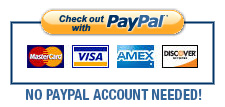 Soccer Certificates Ideas
One of the great things about awarding these soccer award certificates is how much confidence they instill in players. Think about it from a young player's perspective. Sure, the best players on the team might know they contribute at a high level. But, other players may have doubts. When a certificate is awarded, and the coach includes some great compliments along with it, kids beam. Sometimes, it's exactly what they need to boost their confidence. Confident players perform better on the field.
Another way to use some of these certificates is to let someone know that you appreciate them. It might be a team parent. A scorekeeper. Another coach. These certificates recognize contributions from others.
Don't forget to use these certificates to help change team morale. If you've just had a difficult loss, a challenging tournament, or you've lost a key contributor due to injury; sometimes a team needs a pick-me-up. These certificates can help change a team's morale.
Youth Soccer Coaches – Looking for Practice Plans?
Be ready for practice in minutes and get the most from your team with these youth soccer practice plans.