Get these lacrosse certificates for lacrosse coaches, lacrosse team parents, lacrosse moms and lacrosse dads. You can present these to your players at season-ending parties, at mid-season, after a big tournament or throughout the year. What player doesn't want to get a little recognition? Combine the certificate award with some words of praise and create memorable moments for youngsters and adults.
Lacrosse Certificates Templates
With purchase, you receive a series of certificate templates contained within one PDF files. PDFs work on Macs and PCs. Just personalize, print and present. You personalize the certificate by typing into the preset text fields things like player's name, date, coach's name, team name and words of praise. Fill it in the way you want it.
In addition to tradition favorites like "Lacrosse Superstar," "Lacrosse Champion" and "Assist Leader," look for something for everyone, even one for lacrosse coaches. Please note how some of the certificates work better for gilrs teams, while others work better for boys teams. Some work for both.
These certificates just take seconds to create and you can make them yourself whenever you want. Use season after season. It's a fun and easy way to provide a memorable keepsake to lacrosse players. Help them remember the fabulous season you had.
Lacrosse Certificates – Complete Set
Lacrosse Certificates of Achievement – Get The Complete Set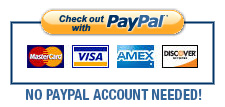 Creating these memory-provoking keepsakes is easy and the finished results look great.
Lacrosse Certificate Ideas
Consider awarding certificates at different times throughout the season:
After the first big game.
After an important tournament.
At the mid-season mark.
Weekly – award a few at the last practice of each week.
At the season-ending party.
When your team needs a pick-me-up.
Create a lasting memory that your players, coaches and team parents will always remember. Put some thinking into what you write and what you say because it will make a lasting impression.
Awarding these Lacrosse Certificates
It doesn't hurt to use a little of your own creativity with these lacrosse award certificates. If a player had a great play, a hustle move or was excellent in practices, try to capture it on the certificate. Make sure you have a good audience when you're presenting these so you'll maximize the effect. Imagine a player hearing 20 – 30 people clapping for him or her. That's nice! And, your players will remember it. Use the "You're an All-Star" certificate as a thank-you certificate for parents, financial supporters and others who have made your season possible or at least a little better than it could have been. If you have a team website or Facebook page, you can take screen captures of the filled out certificates and post them on the pages, Or, send them along with texts to players and others to pick them up or congratulate them for a game well played.
When you call players up, here's one suggestion from a coach, "Take your time. It's not a race to get done." Let you players enjoy the moment and speak for a fair amount of time. Remember, your kids might remember moments like these as much as the big wins during the season. Be expansive, call out their strengths and what they meant to the team.