Cheerleading Certificates – Show someone you care. Some simple words that come straight from the heart can mean a lot to someone giving their best effort.
Cheerleading Certificates
Check out this collection of stylish and cool designs.
There's one for a cheerleader coach, parents and a "Thank You" for all of your key supporters. Recognize folks and make them feel great!
If you want to get all the cheerleading certificates shown below, buy the complete set.
Cheerleading Certificates Templates
If you want to get all the cheerleading certificates shown below, you can purchase the Complete Set. Check them out.
Cheerleading Certificates of Achievement – Get All 25 Certificates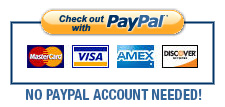 Please click on the certificates below to find out more info.
FREE Cheerleading Certificates
Customizable Cheerleading Certificates – $5 each
Cheerleading Award Certificates
Sure, cheerleader award certificates might be a traditional type thing. But, that doesn't mean that awards nowadays have to be boring.
We took the concept of cheerleading award certificates and plussed it up with a modern design approach. Still, some of the options have a retro look and feel. A tribute to the past with a modern approach? Whatever the case, we're getting some good feedback on these customizable certificates. We think you'll love them.
You can add names, dates, words of recognition and more. Go from no certificate to finished polished, cheerleading award certificates in no time. It's very easy.
And, they're not just for cheerleaders. Recognize cheer coaches, team parents and more. These inexpensive certificates will provide a lasting keepsake that folks can look back on with great memories. Don't be surprised if the recipients post them up on their bedroom walls, refrigerators and bulletin boards. And, if they're going to be up for a while, they might as well look sharp. These do!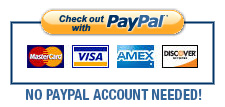 When to Award Cheerleader Certificates
Award them on a weekly basis.
Recognize your cheerleaders at the end of year party.
At the halfway point of the season.
After a tough stretch in the season.
After the first big game.
Learn more about our special offer