Recognize your employees, colleagues and your boss with these stylish award certificates that you can tailor to suite your needs. Simply pick a certificate, download it (free and premium options), customize it, print it and award it.
What better way to show you care then to recognize the folks you work with on a daily basis.
Get All 12 Business Certificates for $10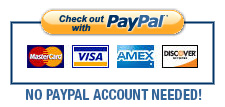 Please click on the certificates below to find out more info.
FREE Thank You Certificate & 2 Customizable
Customizable Business Certificates
12 Business Certificates for $10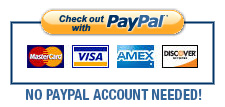 Supersize It!
Make a Big Splash with oversized certificates and checks.
Business Certificates Templates
Employee surveys consistently show that feeling appreciated is one of the most important criterion for job satisfaction. Heck, in most surveys, it's even more important than the salary figure.
How do you show employees, colleagues, bosses and others that you care?
Well, one way is through day-to-day interactions. Listening, responding to concerns, etc. But, there are also times when it helps to go above and beyond. But, it doesn't have to break the bank. Words of praise captured in cool business certificates can go a long way to show folks that you care.
With these business certificates, we've tried to do the heavy lifting for you. Now, all you need to do is personalize the message by adding the person's name, perhaps the date, and some words of praise. It's simple to do and the results turn out spectacular. Folks will hang up these certificates in their cubes, in their office and and in their homes. They look great!
Spend some time on the wording and don't take shortcuts on the presentation of these business certificates. Sure, there's a lasting value that people will be reminded of each time they see the certificate, but it helps to recognize folks in a crowd.
Whisper criticism and shout praise. One way to shout praise is with these stylish certificates. You'll put smiles on peoples' faces and they'll remember you as someone who cared.