Volleyball Certificates – Feature these fun volleyball award certificates at your volleyball party or distribute them throughout the season to keep morale high. Put a smile on players' faces and you'll feel great too. These awards are a crowd favorite!
Volleyball Certificates
Players, coaches and others will get a kick out of being recognized for their accomplishments. And the best part: They're very simple to use.
If you want to get all the volleyball certificates, purchase the complete set.
—-
Volleyball Certificates Templates – Complete Set
Get All 50 Certificates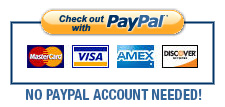 Please click on the award certificate templates below to find out more info.
FREE Volleyball Certificates
Volleyball Certificates of Achievement – $5 each
Volleyball Award Certificates Ideas
Volleyball coaches might use these customizable volleyball award certificates for a variety of reasons:
Recognize players who are doing the little things right.
Motivate the team to try new things.
Build confidence in players who seem unsure of themselves.
Award parents who have gone the extra yard to help support the team.
Send a message to assistant coaches that their work is appreciated.
Whatever the case, these volleyball award certificates will help you look good when you're making others feel good. With contemporary, clean designs, these awards provide a great keepsake for recipients. Make sure to assign a parent photographer to take shots while you make the presentation of the award certificates. It's a great photo opportunity.
From "We Dig Your Attitude" (pun intended) to "Volleyball Superstar," you'll find something for all the key contributors on your team. Award these volleyball certificates throughout the year or wait till the season-ending party. Folks will be delighted to receive them. Players, coaches and team parents all contribute to the team. Make sure you have a certificate for everyone. Folks will love'em!
Get All 50 Certificates
Purchase the complete set of Volleyball Award Certificates.