Softball Certificates – Create a great memory and an instant photo opportunity when you award these stylish certificates to players and coaches.
Softball Certificates
Make sure you add the players' names, team name, date and individual words of praise to make these awards come to life. Kid, and heck even adults, will treasure these awards and remember the great season you enjoyed.
If you want to get all the softball certificates, purchase the bundle for $20.
Softball Certificates Templates
 50 Softball Certificates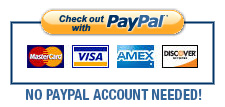 Please click on the certificates below to find out more info.
FREE or $5 Softball Certificates of Achievement
Customizable Softball Certificates ($5 each)
Softball Certificates Ideas
Put yourself in a young softball player's shoes. Maybe you haven't played much softball before and you're looking for a sign that your efforts on the field are valued. What better way to boost morale, lift spirits and build confidence than to give that player a well-designed softball certificate.
Sure to put a smile on her face, these certificates might have a very long life in a player's kitchen, bedroom or on a bulletin board.
There very easy to use. Simply fill in the open fields with a player's name, key info like dates, position and team name, along with words of praise. The beauty of these contemporary designed certificates is that they're so simple to use. And, one purchaser can use them over and over again.
In addition to softball certificates for players, also check out the certificate awards for softball coaches and softball team parents. Everyone, not just kids, like to feel appreciated!
Softball Certificates – When to Award 'Em
After the first game.
At mid-season.
After the first big tournament.
At the season ending party to celebrate the season.
Every week award a few.
After a tough loss.
Softball Award Certificates – Get 'em All
Get All 25 Certificates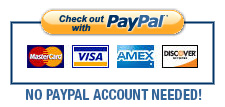 Softball Coaches' Practice Plans
With these structured softball practice plans, you'll have your whole season mapped out for you. No longer will you have to think of what to do next at practice, because your entire agenda is planned. Check out Youth Softball Practice Plans by the Well Prepared Coach.