Football Certificates -You'll find free football award certificates and premium football award certificates on this page. Recognize the achievements of players, coaches and team parents in football with these great keepsake certificates. Professionally-designed, these will make worthy additions to bulletin boards, refrigerators and the like.
Football Certificates
Recognize your favorite people involved in football today. Choose from free football award certificates and customizable football award certificates.
72 certificates in all.
Simply: Personalize, Print and Award!
—–
Football Certificates Templates
Get The Complete Set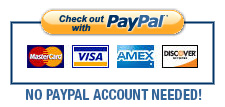 Please click on the football certificates below to find out more info.
FREE Football Award Certificates or $5
Football Award Certificates – $5 each
Football Certificates Ideas
It takes the contributions of many to make a strong football team. There's offensive players, the defense, special teams, coaches, team parents and more. What's a good way to recognize all of these key contributors to your team?
Customizable award certificates can be valuable keepsakes to help folks remember the season and their contributions. When personally awarded by the coaching staff, football award certificates can mean a lot. Coaches need to take the time to say, "Thanks," and these certificates provide a very effective tool. And, folks will think fondly of them not just when awarded the recognition, but also after hanging it up in bedrooms, on the fridge or on a bulletin board.
In addition to their sharp looks, recipients will like the personal words of praise that a coach might include. Coaches include the players' names, the team name, team record, position, jersey number, season highlights team, season highlights individual and more on these award certificates. The positive self-esteem that players receive from receiving these types of award recognitions can do wonders for their confidence and desire to play in the future.
So, if you're looking for an easy way to recognize the most important contributors to your team, you've found a brilliant solution.
Get The Complete Set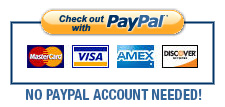 Football Award Certificates: Why, Who, How and When to Present them
Why Present Football Certificates?
Awarding these football certificates can be done for many reasons. For young players, having a coach acknowledge their contributions in a group setting can be a really, big deal. It builds confidence and self esteem for players. Heck, even seasoned pro's say in interviews that they play a lot better when they have confidence. Young players especially need to know that they fit in. Some of the other football certificates are to acknowledge and thank folks who have contributed to a great season like coaches, scorekeepers and team parents.
For all audiences involved, the football award certificates serve as keepsakes to remember a great season and their contributions to it.
Who do I Present these Football Certificates to?
Players.
Coaches.
Team Parents.
Scorekeepers.
Schedulers.
Financial supporters.
Folks who helped the team in any way.
How to Present Football Certificates?
It's a three step process:
STEP 1: Put some thought into the words you place on the certificate. Remember for that player and his parents, they'll closely examine the certificate. Find some great compliments and words of praise.
STEP 2: Present the certificate in a group setting with all the players and, ideally, all the parents of the players and families present. The more, the merrier. When you have good news, shout it loud and put it down on paper. Your setting might be after a big game on the field, at a restaurant after a game or at your house (or a player's family house).
STEP 3: Call up each player individually. Present the certificate, and have the player hold it while you talk about the player. This way provides a great photo opportunity. Most importantly, kids will love the individual praise.
When to Present the Football Award Certificates?
As a coach or team parent, there are lots of times when awarding certificates might make sense. After the first game, after a close loss, at the midway point of the season, at the season's end, or at a team party. With so many football certificates to choose from, error on awarding too many vs. too few. And, remember, you can use these same certificates season after season.
Football Offseason Training to Elevate Your Game
The biggest improvements happen during the offseason. Here's your opportunity to take your game to the next level with MVP Offseason Workouts.