Child Certificates – Kids Milestones features 15 certificates in a PDF bundle that let you personalize, print and present certificates to kids in your life when you want to.
Child Certificates – Kids Milestones – Complete Set

15 fun certificates to recognize some important times in a kid's life.
Certificates include:
"I learned to Write" certificate
"The Tooth Fairy Visited" certificate,
"I learned To Swim" certificate,
"I can ride my Bike" certificate,
"I know my Colors" certificate,
"I can ride my bike" certificate,
"Kindergarten Diploma" certificate,
"I can count to 100" certificate,
"I rode the School Bus" certificate,
"Book Reading Star" certificate and others.
When you purchase you'll receive a PDF file that can be used on Mac's or PC's. Use them year-after-year for multiple teams – it's a great deal!
Personalize these kid award certificates templates with kids' names, the date, and your own words of praise. Designs are set to work on standard 8.5" x 11" paper. Fun, stylish and a lasting keepsake of the big days in a child's life!
Kid Certificates Templates – Milestones
Kid Certificates Benefits

• Put a smile on your kid's face! Who doesn't like a little recognition? Your kid will love these certificates. Reward them at just the right time after they've completed an important achievement in their lives. It will create a lasting impression.
• Quick and easy to do. You just type in your text, print and you're good to go. Personalize, print and present. Super simple and the certificates looks very polished and professional.
• Print as many as you like. Use these for you kids, your nephews and nieces, neighbors and more.
• Professionally designed. They'll look good on the fridge, wall or bulletin board.
• Personalize.  Add names, dates, and personal words of praise.
Kid Certificates – Milestones — $20.00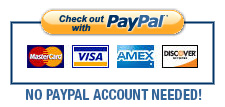 Kid Certificates Printables — $20.00
How the Certificates Work
The PDF file that you receive works on Macs or PC's. You'll want to make sure your computer is running the latest version of Adobe Reader (which is free). Just go to the certificate you'd like to fill in, type in the words of your choice in the text field, and print. It's that easy. You can print on a higher quality paper for a more finished look, but the certificates work fine on regular printing paper as well.