The Certificate of Completion Bundle image features 15 certificates in a PDF bundle that let you personalize, print and present to important people in your life.
Certificate of Completion Bundle

15 fun certificates to recognize various activities and achievements.
Certificates include:
Participation for Kids
Certificate of Completion for Kids
Recognition for Kids
Certificate of Excellence for Kids
Achievement for Kids
Certificate of Participation
Certificate of Completion
Recognition
Certificate of Excellence
Achievement
Certificate of Training
Excellence Award
You're an All-Star certificate
Happy Birthday certificate
You're Awesome certicate
When you purchase you'll receive a PDF file that can be used on Mac's or PC's. Use them year-after-year for multiple teams – it's a great deal!
Personalize these award certificates templates with names, the date, and your own words of praise. Designs are set to work on standard 8.5" x 11" paper. Fun, stylish and a lasting keepsake.
Certificate of Completion Templates Bundle
Certificate of Completion Bundle Benefits

• Put a smile on people's faces! Who doesn't like a little recognition? Everyone will enjoy receiving these special tokens of appreciation or achievement.
• Quick and easy to do. You just type in your text, print and you're good to go. Personalize, print and present. Super simple and the certificates looks very polished and professional.
• Print as many as you like. Use these for folks at work, school, clubs and more.
• Professionally designed. They'll look good on the fridge, wall or bulletin board.
• Personalize.  Add names, dates, and personal words of praise.
Kid Certificates – Milestones — $20.00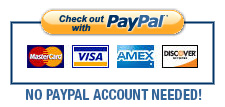 Kid Certificates Printables — $20.00
How the Certificates Work
The PDF file that you receive works on Macs or PC's. You'll want to make sure your computer is running the latest version of Adobe Reader (which is free). Just go to the certificate you'd like to fill in, type in the words of your choice in the text field, and print. It's that easy. You can print on a higher quality paper for a more finished look, but the certificates work fine on regular printing paper as well.