Baseball Certificates – 50 Certificates in All! Play Ball!
Baseball Certificates
Here's a collection of baseball award certificates to recognize players and coaches. It's a fun way to help capture some of the season's fun – by creating a memorable keepsake. And, it's not just the players who will love these. Recognize other coaches and team parents. With contemporary fun designs, your players, coaches and team parents will love these.
You can purchase the complete set of 50 certificates for $20 or purchase select certificates individually for $5 each.
Included are certificates for players, coaches and team parents. Also, you'll get coaching forms to use with players and parents.
Get The Complete Set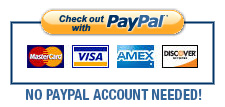 Please click on the certificates below to find out more info.
FREE  Baseball Certificates
Baseball Certificate Templates – Customizable
Baseball Certificate Ideas
Some times even the best players have their doubts. When you're playing a sport where getting a hit only 3 out of 10 times is considered good, it's easy to see why. One way to build a player's self esteem is to let them know they're doing a great job. It might be at the end of season party. Or, it might be at the midway point in the season. Players of all ages like to know that their skills and efforts are not going unnoticed.
These fun, baseball award certificate templates are a coach's and team parent's best friend. Invite your players up one-by-one. Read right from the baseball award certificates you prepared for them. They'll love it! Plus, their parents will love it!
These certificates can help players develop confidence in their games. And, the coaches that hand these out look like they know a thing or two about how to coach baseball. Build kids' confidence. It's not about your won-loss record; it's about developing the kids.
A confident player is a better player.
Baseball Certificates Printables – Get the Complete Set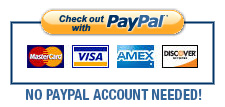 Baseball Awards
Why hand out baseball award certificates? Lots of reasons. The best players in all of sports play with a high level of confidence. When players receive these certificates accompanied by some kind words, their confidence soars. Also, some of these certificates serve as thank yous to other coaches and team parents.
When you've had a great season, players, coaches and parents sometimes are looking for a keepsake to help them remember the great year. These baseball award certificates fit the bill.
What's the best time to hand out a Baseball Certificate?
Coaches and team parents choose to use these baseball certificate templates at different times. Some baseball coaches may choose to use the certificates at the conclusion of a season. Perhaps at the coach's house or at a local restaurant, a team party is held. After eating, perhaps the coach elects to say a few words about the team. After addressing team accomplishments, the coach calls up each players individually. Using the certificate that the coach has prepared in advance, he touches on what each player has meant to the team. From hustling and hard work, to hitting and fielding, a full range of positive attributes may be addressed in the short speech and in words of praise on the award certificate.
And, how do kids feel about receiving the award? In a word: GREAT! In addition to having a lasting keepsake, the player might playback the words spoken by the coach many times throughout the year, and maybe longer. Words of praise go a long way, and these certificates will remind the players of all the good things you think about them.
Other coaches may elect to give these certificates out at the season ending party, but also throughout the year. Perhaps after the first tournament, perhaps at the midway point in the season or maybe even after a difficult loss. With so many certificates to choose from and ample meeting times throughout the season, there's no need to be stingy with the award certificates. Personalize, print and present. This package makes it easy for you to let players know. They're great for building confidence in players. Young and old players play better with confidence. As a coach or team parent, here's a great way to instill both some short term and long term confidence.
Go here if interested in baseball practice plans for youth teams.