You know the fantasy football league owner type. The one who misses the obvious pick at the draft, the one who fails to submit a line-up on time and starts an injured player or the one who makes the type of trade that hurts his team. Give them this award to recognize their, uh, achievement.
Asleep at the Wheel Certificate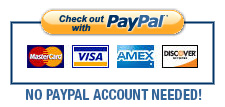 You can save a bunch by buying a bunch: Get the Complete Set of Fantasy Football Certificates.