This award goes to a team or an individual player that really stunk it up the past week. It might be a QB who only generates 3 points or a defense that gives up 63 points. Or, maybe an entire team's point total is so low it can be counted on fingers and toes.
Skunk of the Week Award – Fantasy Football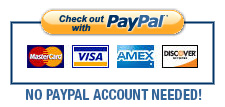 You can save a bunch by buying a bunch: Get the Complete Set of Fantasy Football Certificates.