Every fantasy football team owner has a "bad beat" story. You know the kind. You have a huge lead going into Monday Night Football, and a hot receiver scores 44 points to help your opponent beat you by 2 points. It's tough to be on the bad side of a game like that, but take some comfort in knowing it could be the "Comeback of the Year" Award. Note, this can also be given to a player or coach who in the previous year did very little.
Comeback of the Year Award – Fantasy Football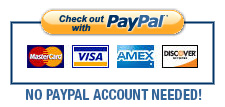 You can save a bunch by buying a bunch: Get the Complete Set of Fantasy Football Certificates.