Creative team names are what makes good Fantasy Football Leagues great. Judge for originality, link to team line-up and creativity. In many leagues, this award is as coveted as League Champion. And, if you need a little help, check out these fun fantasy football team names.
Best Team Name Award: Fantasy Football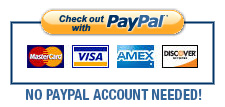 You can save a bunch by buying a bunch: Get the Complete Set of Fantasy Football Certificates.